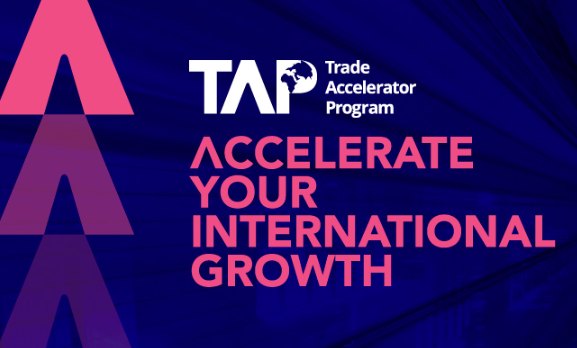 The International Trade Accelerator Program (TAP)
What is the TAP?
The International Trade Accelerator Program (TAP) is designed for startups and SMEs in Québec. It will help you develop your international strategy in just a few weeks!
Each cohort is made up of about 15 companies with which you can share your issues, challenges and experiences.
In these sessions, a team of seasoned advisers with expertise in marketing, finance, logistics, border regulations and intellectual property will help you think things through and set up an international business plan.
The TAP also helps you:
Create your internal roadmap
Anticipate risks (customs, financial…)
Structure your commercial strategy
Apply for financing
Why should I participate in the TAP?
Convincing results*
Average growth of 21% in total sales one year after the program (33% average growth in export sales)
More than 71% of participants have entered new markets
Close to 90% of participants have increased confidence because they were better prepared
*Data collected from 150 TAP participating companies across Québec in 2019-2020.